Men's Hostel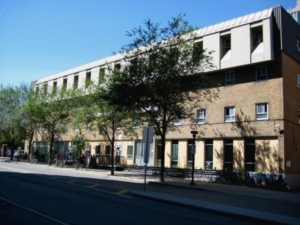 The Ottawa Booth Centre's hostel for men occupies most of the Salvation Army's four-storey building at 171 George St.
It is located in the Byward Market district of Ottawa.
The hostel was built in 1948. It currently accommodates up to 168 regular clients per night.
To be eligible to stay at the hostel, you must be:
– a male
– 18 years of age or older
– sober and relatively stable
The hostel provides you with a bed, sheets, towels, basic toiletries and three nutritious meals daily.
Check in as of 7:00 p.m.
Regular clients must check in as of 7:00 p.m. Registering is on a first-come, first-served basis. To extend your stay you must reserve your bed between 4:00 and 6:00 p.m. daily. Those attending programming may register at any time of the day prior to the commencement of your program.
There is a comfortable lounge on the ground floor with satellite television. There are showers and washrooms on every floor and personal support services to all eligible men. Spiritual care counselling sessions are offered freely to clients. There are five caseworkers at the OBC. They assist clients in:
– finding housing
– obtaining and replacing lost identification, such as Social Insurance Number (SIN) and health care card, and
– accessing other outreach services such as medical, dental and mental care.
Basement and Second Floor: Regular shelter clients reside in two storeys of the shelter–
The basement, which contains 22 beds in one dorm (plus up to 30 beds for overflow).
the second floor, where there are 84 beds. It is divided into several dormitories (dorms)
4 x 12-man dorms
4 x 2-man dorms
2 x 4-man dorms
1 x 6-man dorm
7 x 2-man dorms (*These 14 beds are for clients who have full- or part-time jobs and are preparing to leave the shelter and resume a regular lifestyle. These beds are also available for clients with special circumstances.)
There is a laundry room on this second floor with two large washing machines and four dryers.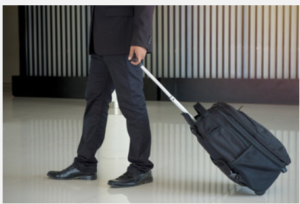 Third Floor:
The third floor of the OBC building is occupied by up to 30 clients who live in the Special Care Unit for Men. The unit is run by the Ottawa Inner City Health Inc. in partnership with the Salvation Army.
Inner City provides care to men with a focus on intensive supports for mental health, substance abuse and mental illness. Inner City's third floor facility contains:
– 1 nine-man dorm
– 1 seven-man dorm
– 10 single rooms
– 2 mobile crisis beds and
– 1 room with beds for one or two men.
Inner City's vocation is to provide health care to the homeless and street communities.
Fourth Floor The fourth floor of the OBC building houses 32 clients in two programs: they are:
Life Skills, which has up to 14 clients who attend a four-month program
Stabilization, which is attended by 18 clients. They reside here for up to 90 days.
The floor has conveniences that include a lounge with satellite television, a fully equipped kitchen, laundry machines, and a large shower/washroom area. There are also staff offices and a classroom on the floor.
For more information on the Men's Hostel, call Jason Prevost, the manager of residential services, at 613-241-1573, ext. 235